I'm not always inclined to take a crack at my own characters, largely because I hate disappointing myself by coming up with a visual which doesn't remotely match the character in my head.
That said, I'm pretty happy with how Acaja (From "At Her Fingertips," up in the current issue of Betwixt magazine) turned out, so I figured I'd share: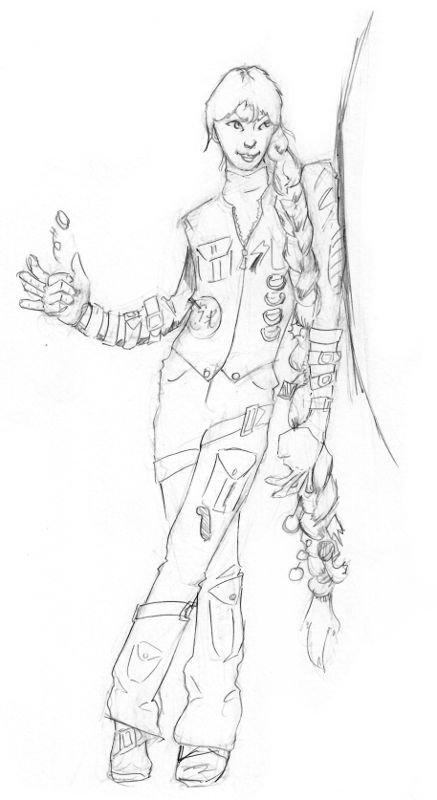 I will admit that the coin she's flipping wound up there because what I couldn't manage to draw to my own satisfaction was the sidestep unit which is so essential to Acaja's plans. I'm still generally under-impressed with how I render tech.
Instead, she's got anachronistic physical currency. We'll say she found it in the scrapyard.